Women's Sweatshirts and Tops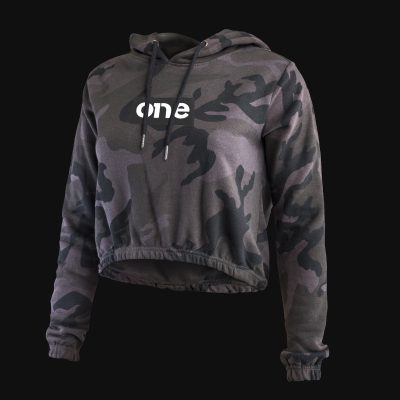 The Ladies Camo Cropped Hoody comes in a sporty cropped cut and the typical camouflage pattern that has always been popular with street fashion. The soft terry fabric is very comfortable. Lightly gathered cuffs and a longer back hem ensure a great fit.
Check out the New Limited-edition Women's Sweatshirts and Blouses in Our Online Clothing Store
In an attempt to escape the mass-produced fast fashion, we decided to create clothes for women who want to express their individuality in the world of street fashion. Our designers have created each of our products with exceptional attention to every detail. We understand that every woman wants to look different and unique. This is the reason why we make our clothes in limited series.
We have always observed the highest quality standards. In our products, we use high-quality combed cotton, which guarantees the garment's strength, softness, and elasticity. All imprints are made with eco-friendly materials and water-based dyes. We offer street fashion clothing items in limited numbers. Because we sell online, you can order your favorite clothes wherever you are, provided there is a decent internet connection. For your convenience, there is a size chart on the inside of product.
Each order is expedited on the day it is received. If the item does not fit you, you can send it back within 30 days of the delivery date.