Welcome to 1INMIND – This is where your JOURNEY BEGINS
OUR NEW DESIGNS OF MEN'S T-SHIRTS ARE ALREADY HERE
MEN'S T-SHIRTS COLLECTION 2021
The wide variety of designs, fabrics, color patterns, and stamps are here. In 2020, we took the world of men's short-sleeved fashion by storm, releasing new "colorless effect" items made of lighter, breathing fabrics. We stay true to our signature line of wide-neck men's t-shirts that was unveiled in our collection STILL STANDING.
In 2021, we'll be using high quality, all-natural fabrics with up to 100% cotton content. Our new collections will be mostly in black and white, but be ready for some creative provocations from our designers.
Our classic men's t-shirt designs with a boxed logo will hit the market next summer but stay tuned for a huge variety of stamped men's t-shirts as well.
2021 is a special year for the team of 1INMIND, so our designers have stamped our new models with unforgettable moments of the brand's fashion history.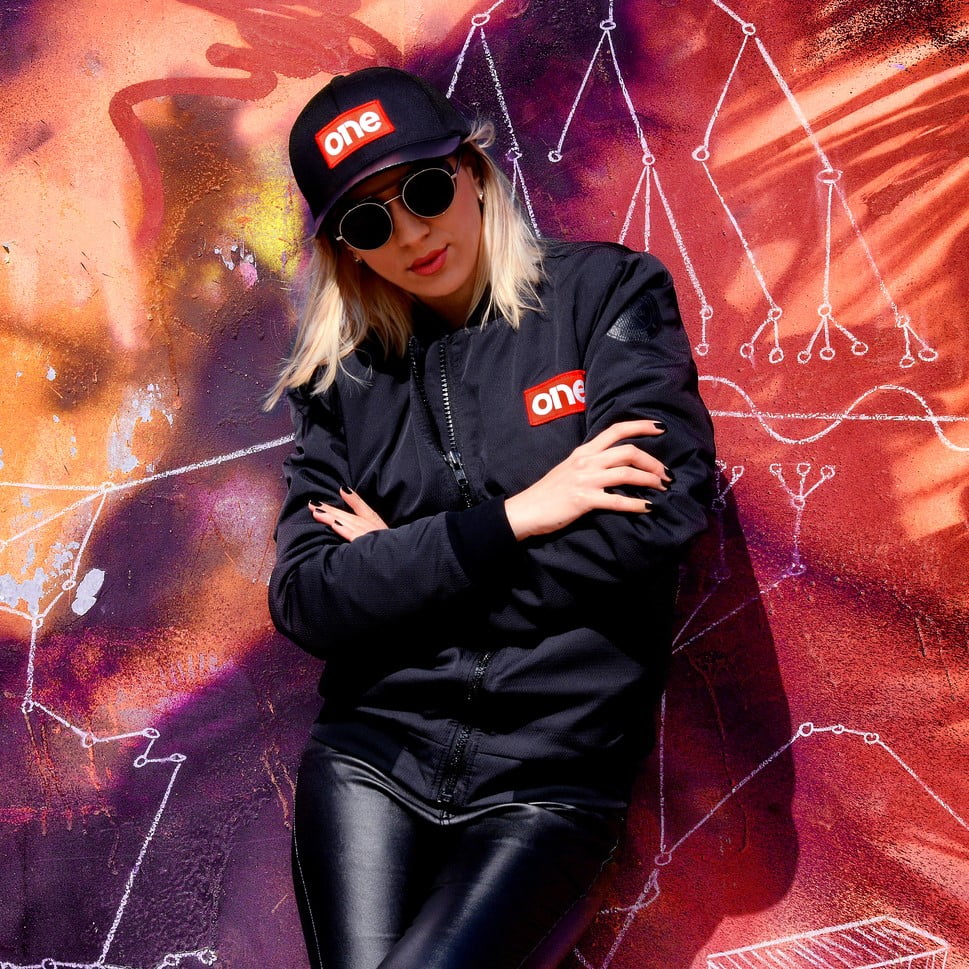 WOMEN'S SPORTSWEAR AND OUR LATEST VISION OF THE ACTIVE LADY
OUR LATEST COLLECTION OF WOMEN'S SPORTSWEAR 2021
In 2021, 1INMIND is launching a ladies' fashion line that's here to stay. Our collection ONE is for the powerful, responsible, and independent woman.
At the end of 2020, our team of designers started working on a ladies' clothing line that would give women the freedom and the comfort they need to keep up with their fast-paced everyday life. The predominant colors are black, white, and pink.
Our choice of materials for our ladies' t-shirts and sweatshirts features wrinkle-free fabrics that will spare its wearer the boredom of ironing. Their thickness varies according to the season and the wearer's aesthetic preferences.
Our new ladies' sportswear items have counterparts in our existing men's sportswear lines, and this tendency will persist in our new collections as well. Stay tuned for more provocative designs in the Ladies' street fashion collections by 1INMIND.
KIDS' T-SHIRTS "FOR HIM" AND "FOR HER" FROM OUR LATEST COLLECTION ONE Jr.
The surprises in the world of 1INMIND do not end here. In 2020 we launched our ONE jr collection, featuring a wide variety of summer clothing items for the youngest members of your family. As of today, all fans of our brand have the chance to introduce their children to the big fashion family of 1INMIND.
Our Kids' fashion line has been developed with comfort, quality, and durability in mind. Here are some of the designs. The t-shirts "For Him" replicate some designs in our men's collection. The boxed logos in different colors are present, along with some multi-colored designs.
True to the 1INMIND vision, our kids' designs allow children to move freely. All clothing items are made of 100% combed cotton for maximum comfort and durability.
Our carefully selected fabrics comply with all children's safety requirements. Only water-based dyes have been used, eliminating the chance of skin irritation and allergies. All stamps and logos on our kids' items are free of dye and chemical odors.